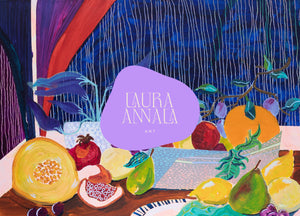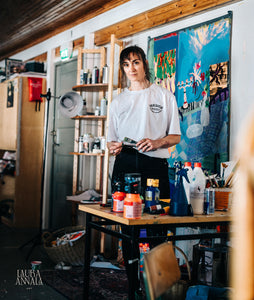 The artist story
Laura has been an entrepreneur since she was18 years old. After being diagnosed with malignant brain cancer at the age of 32,she had to give up her previous life including her career and businesses. As she struggled learning to live with brain damage and chronic migraines while being a mom to her toddler, she started to paint. A long-lost calling of hers turned out to be the best therapy and a way to express her fears and feelings.
read more
Frame your artwork
Frame your new artwork by Laura Annala x Wood Mind frames - custom made in Billnäs, Finland, from ash wood.
SHOP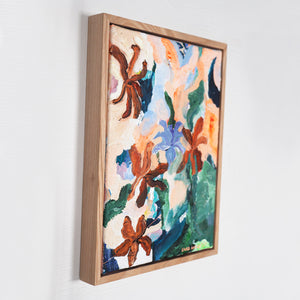 #irideforcancer
#irideforcancer stickers are Laura Annala's charity project for raising money for Syöpäsäätiö (Finnish Cancer Foundation).
From each package 5€ will be directed to Lauras fundraising.
SHOP STICKERS